LED Street Light with High Brightness and High Quality
LED Street Light with High Brightness and High Quality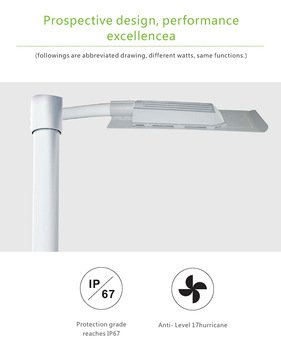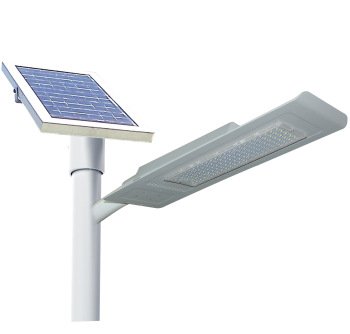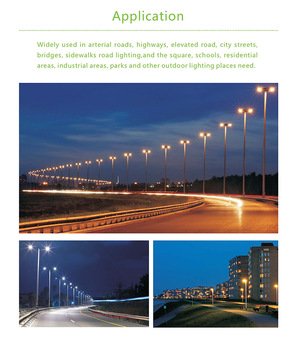 LED solar street light designed by experienced expert and controlled by strict quality system, integrate endurable structure and perfect design to keep its lifespan long, energy consumption low and down, meet a vast majority of challenging roadway and street lighting application. Integrated design of drive box and arm, the whole aluminum lamp is able to heat dissipation; With two specifications of the light pole's back cover: Ø00mm and Ø40mm. With a protection grade reaching IP67, it can withstand a level 17 hurricane.




Function of LED Street Light:


1.External fashion beautiful, angular,simple and tough
2.Light weight, small size, reduce transportation costs and maintenance of capital
3.Protection level IP66
4.Imported high-brightness light source, high luminous efficiency
5.1060 aluminum cylinder orange powder, powder cross process,breathable Feng sent design,enhance the cooling effect of lamps
6.Intelligent adjustable power,lighting time
7.Support 50-60mm light repentance, apply more widely


Features of LED Street Light:




The difference between LED street lamps and conventional street lamps is that LED light sources use low-voltage DC power supply, which has the unique advantages of high efficiency, safety, energy saving, environmental protection, long life, fast response speed, and high color rendering index. The outer cover can be made with high temperature resistance up to 135 degrees and low temperature resistance up to -45 degrees.
The Advantage of LED Street Light:
1.LEDstreet lights have automatic control energy-saving devices, which can achieve the maximum possible power reduction and energy saving when meeting the lighting requirements of different periods. It can realize humanized functions such as computer dimming, time control, light control, temperature control, and automatic inspection.
2.Easy installation: no need to bury cables or rectifiers, etc., directly connect to the lamp post or nest the light source to the original lamp housing.
3.Reliable quality: the circuit power supply uses high-quality components, and each LED has a separate overcurrent protection without worrying about damage.
4. Uniform light color: no lens is added, uniform light color is not sacrificed to improve brightness, so as to ensure uniform light color without aperture.
5.LEDs do not contain harmful metal mercury and will not cause harm to the environment when scrapped.



Energy efficiency
The primary appeal of LED street lighting is energy efficiency compared to conventional street lighting fixture technologies such as high pressure sodium (HPS) and metal halide (MH). Research continues to improve the efficiency of newer models of LED street lights. An LED street light based on a 901-milliwatt output LED can normally produce the same amount of (or higher) luminance as a traditional light, but requires only half of the power consumption. LED lighting does not typically fail, but instead decreases in output until it needs to be replaced. As LED lighting fixtures normally produce less illumination it is important to use a well-distributed illumination pattern in order to produce the same illumination as higher-lumen conventional fixtures. For example, different LEDs in one fixture can target different points on the street.
Work Time :
08:00-18:00(Beijing time)
Fax :
+86(755)27651483
Telephone :
+8613927455427(Working time)
Email :
trafficloopdetector@gmail.com
Factory Address :
Mingjinhai Industry Park, Tangtou Road,Shiyan Town, Bao'an District