Noble Intelligent Traffic Controller
Noble Intelligent Traffic Controller
Noble is a new type of network centralized coordination Noble Intelligent Traffic Controller, which can realize network centralized coordination, regional coordination, main road green wave, and single-point adaptive automatic degradation function. The controller uses dual bus communication (CAN2.0, RS485) to ensure that the bus automatically switches when the bus fails, the bus is open to the outside, and the device can be connected to a variety of peripheral devices.
Active short circuit protection on all outputs: Often the most frequently damaged components within a traffic controller are the output drive switches, which are particularly vulnerable to cable faults and short circuits. The TCM-3232 design incorporates an active short circuit protection system on all lamp outputs, ensuring that even under direct short circuit conditions, the outputs are protected from damage.
Active residual current quench on all outputs: Active residual current quench on all outputs: The power requirements of LED-based street furniture are becoming ever lower. As this occurs, there is an increased risk that stray and residual voltages, remaining present after a signal is switched off, will cause the controller to register conflict or correspondence faults incorrectly. The TCM-3232 is ready today to deal with the very low power signals expected in the future, as each output is equipped with an active circuit that eliminates these stray voltages, without wasting power when the signals are switched on.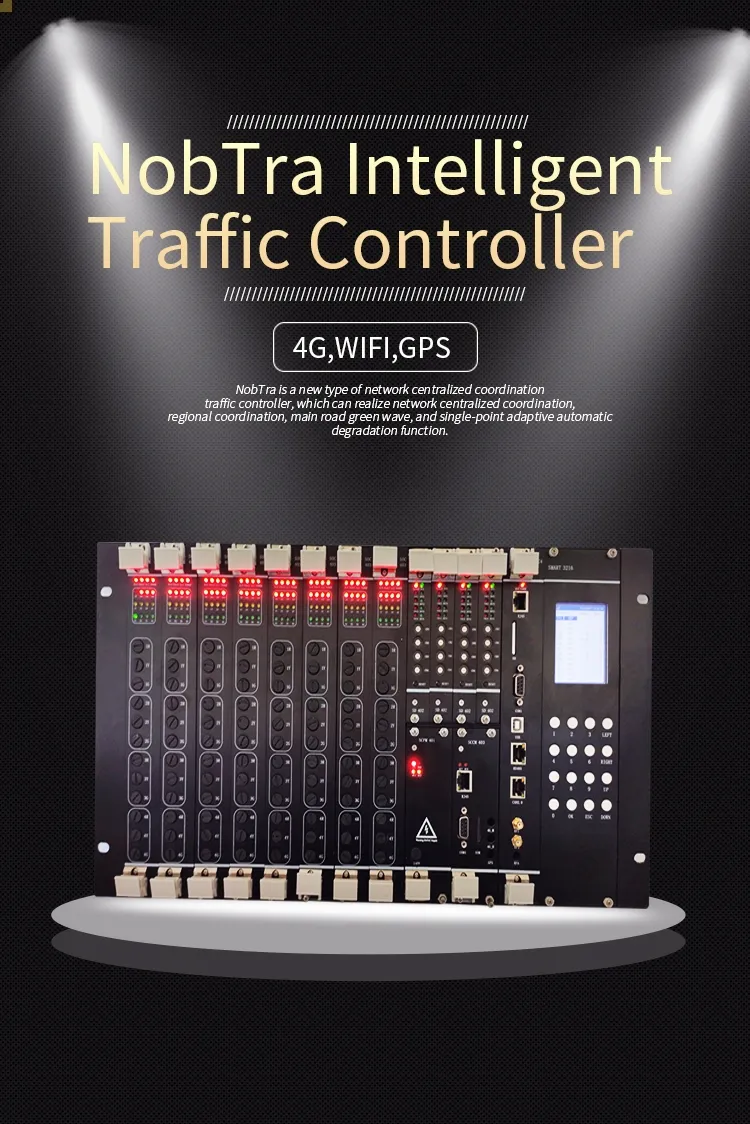 GENERAL CHARACHERISTICS:
Noble Intelligent Traffic Controller there are multiple communication ports of the controller( RS232、RS485、CAN2.0、USB、ETHERNET、RF(433M/915M/2.4G)、SD card ).
•4G communication module, used for network connection and sending and receiving SMS function.
•WIFI hot spot function, used for using local wireless communication.
•GPS clock automatic setting function.
•Short distance communication function, used for the wireless real-time countdown, short distance controller wireless connection.
•Stand alone unit is capable to manage independently up to 4 junctions.
• Master of a Controller network.
•Variable Green Wave cycle, connecting an indefinite number of controllers via a serial line (star system).
•Wireless Green Wave, with synchronization granted by GPS communication set up.
• Dynamic plan generation for a local intersection network.
•The controller automatically saves the working status and traffic data.
•Manual control function.
•Special vehicles priority function, when special vehicles arrive at the intersection, the controller automatically releases special vehicles (police cars, ambulances) first.
•Signal light fault detection function, the controller detects the signal light working voltage and current in real-time.
•Green conflict automatic detection, phase green light, and red light are all off, automatic yellow flash.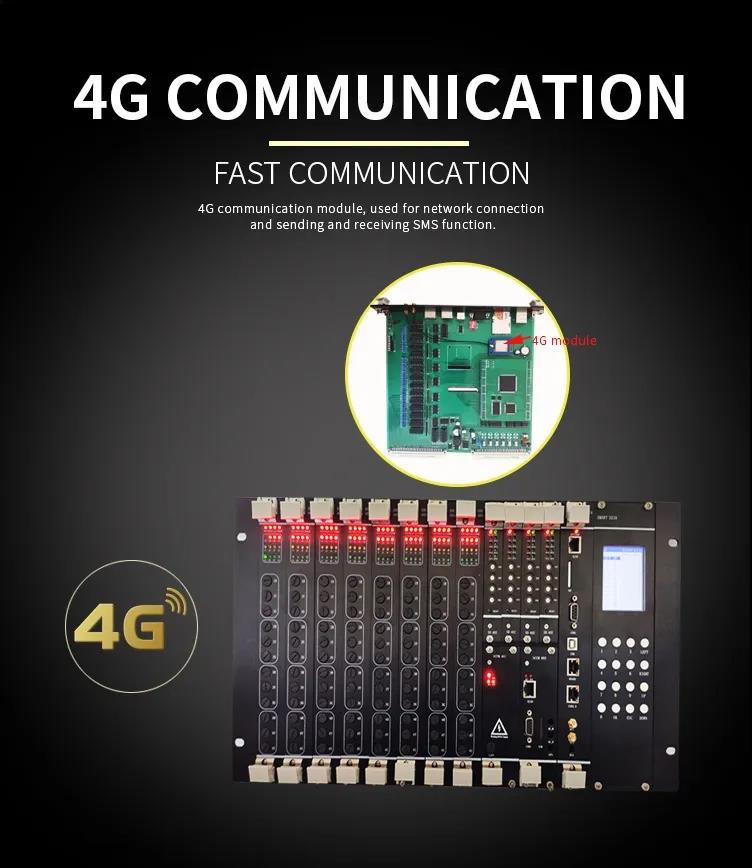 CONTROLLER CAPABILITIES:
Traffic signal management function. The controller has 16 groups of vehicle input switch signals, each group contains vehicle signals and fault signals, with 8 groups of pedestrian buttons to apply for input, 16 groups of sensor loop input. It can also access infrared, microwave, camera, and other vehicle acquisition equipment.
There are 96 channels SCR output, 16 phases, 32 plans, the number of output channels, and phase number according to the actual situation, all interfaces can be extended, with powerful flexibility.
There is a 4G communication card in the controller with 2 analog voltage input,4 digital signal input,2 groups 85AV-265AV voltage input, 2 groups relay output function.
CONTROLLER ADVANTAGE:
GPS function, for real-time clock automatic set up and the automatic positioning function to the controller, has the backup power input function, automatically detects the power supply fault, the controller has any fault, the card automatically notifies the maintenance personnel in time and quickly by the way of short message and network communication. The multi-channel timing output function can be used for special functions such as street lamp management, signal light dimming, timing yellow flash, and so on. The controller can automatically adjust the traffic time of the phase according to the traffic flow, effectively improve traffic efficiency. At the same time, the collected traffic flow information can be saved, and the user can download the data to analyze the traffic flow information. The user can adjust the relevant parameters, such as each vehicle increases time, minimum passage time, maximum passage time, vehicle waiting time out, and other related parameters. Noble Intelligent Traffic Controller is a good choice.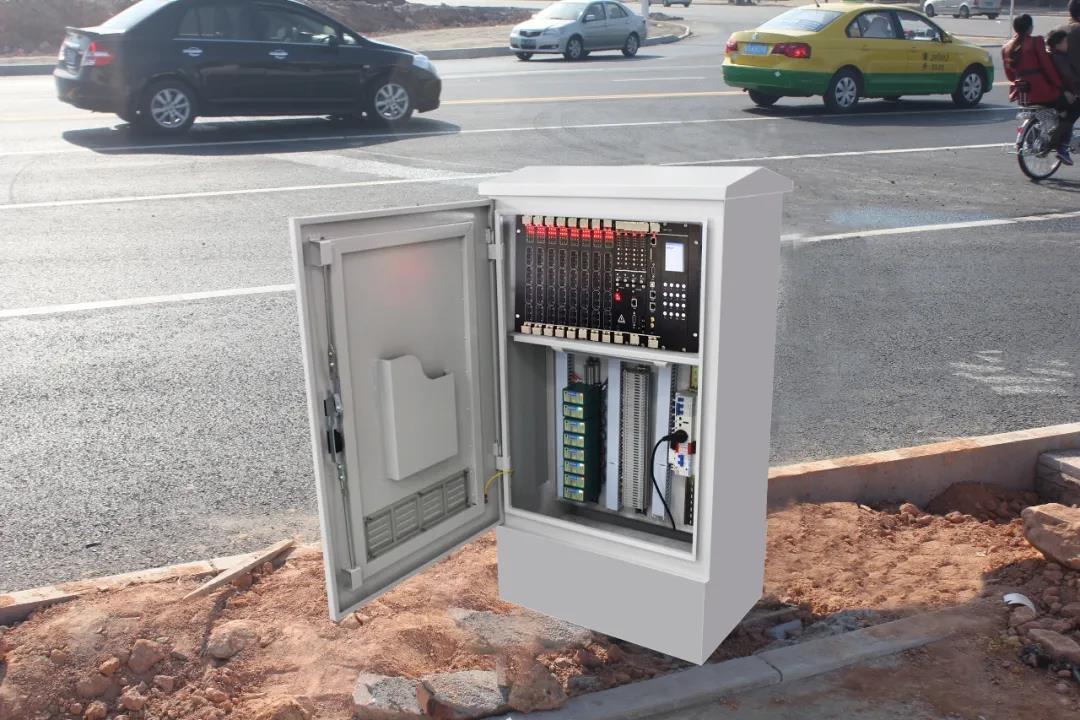 Work Time :
08:00-18:00(Beijing time)
Fax :
+86(755)27651483
Telephone :
+8613927455427(Working time)
Email :
trafficloopdetector@gmail.com
Factory Address :
Mingjinhai Industry Park, Tangtou Road,Shiyan Town, Bao'an District