Infrared photocell beam sensor 1-20M detecting range
12 / 24V Automatic door sensor Infrared photocell
Automatic door sensor infrared photocell, When interrupting the infrared, the relay will output switch signal, it can work for parking barrier, walking gate, vehicle gate as body induction. It also can work as window, door and passageway anti-burglar detection.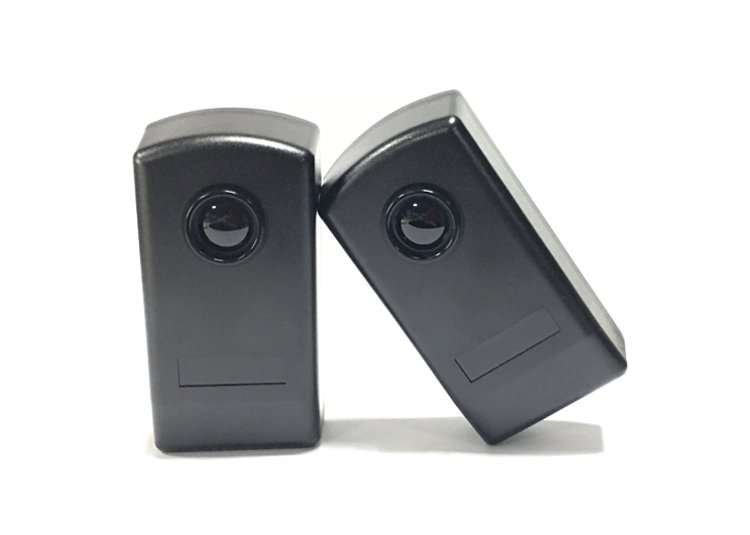 Technical parameter:
| | |
| --- | --- |
| Power supply | 12/24(VAC/VDC) |
| Max.Range up | 20Meters(indoor or outdoor) |
| Opera temperature | -10℃- 60℃ |
| Max.TX working current | 25mA |
| Max. RX working current | 35mA |
| Max. Relay contact | Max 500mA e 48Vac/dc |
| IP rate | Ip65 with rubber |
Features of Infrared photocell:
1.Single beam sensor/single beam detector is used for automatic slide door, shutter door,garage door windows etc.
2.Consists of a transmitter and a receiver, and the integrated amplifier can produce infraredbeẹam. Narrow infrared beam (I or II) can avoid interruption by external light.
3.Even installed at low height(20-40cm from the floor), the detecting distance can also beguaranteed(2-20meters).
4.The IR-20 provides a self-detecting function for the sliding doors. Once the self-detecting beam is interrupted, the door will stop closing and reverse rapidly to the utmost width, The doorwill open until the detecting beam is resumed. When the door completely closes, the detectingbeam becomes invalid.
Operation:
1.Install each pair at the opposite positions.Then there is a infrared area between these twodetector parts. When someone passes the infrared region, the detector will send alarm signalto the security alarm host (which not included here).
2. Great to be installed for security system in school, office building, hospital, home yard, etc.
3. Detecting range is stable in bad weather conditions, like rain, dust, etc.
4. English Usage Manual included in the pack. It will give you detailed instructions with diagram.
Connection: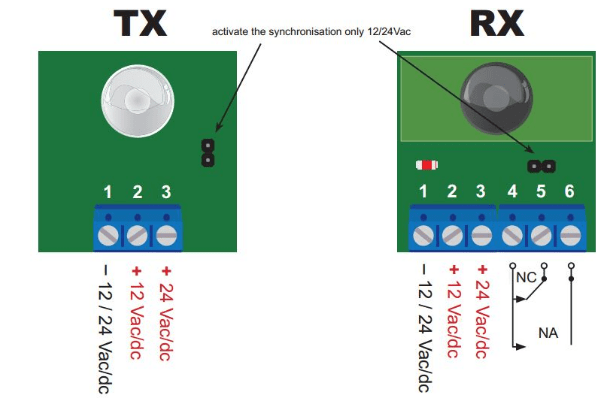 Diagram: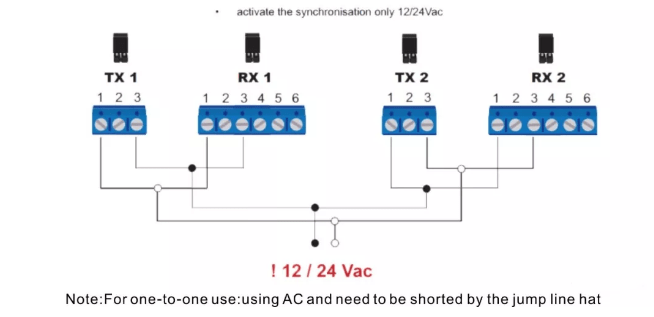 Installation:
1. To open the IR-20M, lift the front panel of the photocell. Insert the cables in their housing and fix the base to the wall.
2. If the photocell has to be mounted on a wall, drill the three 5 ø holes and fit suitable screw anchors.If the photocell has to be mounted on metal, drill the three 3 ø holes for fitting with the self-tapping screws.
3. Make the connections. Power the photocells with a voltage between 12 and 24V DC/AC. If positioning, alignment and connection have been carried out properly, the red LED on the receiver will be off. Each time the ray is interrupted, the red LED switches on.
4. Cover the photocell with the front panel. Insert to the stop and close it. Interrupt the ray several times checking the relay response. Fix the front panels with the provided screws.
High quality of Infrared photocell: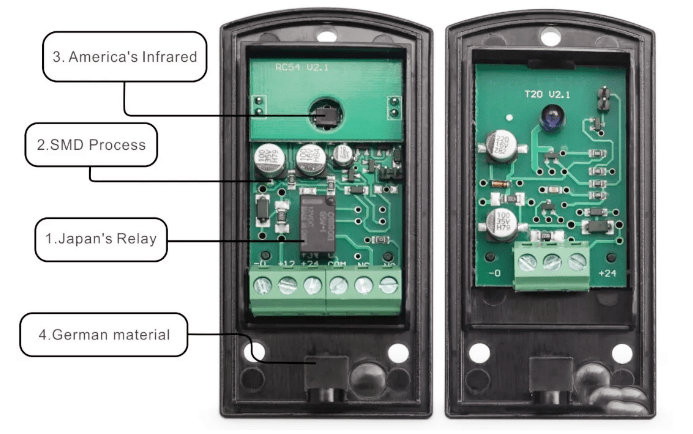 NOBLE photocell beam sensors ordering information:
| | |
| --- | --- |
| IR-20 | 20M wire type photo beam sensor |
| WIS-30 | 30M wireless type photocells |
| IS-30R | 30M wireless type 180 degrees rotation photo beams |
We believe that customers use our products, we will be very satisfied with our quality and service! For more information, please refer to our website!
www.nobleed.com
Work Time :
08:00-18:00(Beijing time)
Fax :
+86(755)27651483
Telephone :
+8613927455427(Working time)
Email :
trafficloopdetector@gmail.com
Factory Address :
Mingjinhai Industry Park, Tangtou Road,Shiyan Town, Bao'an District