4 Phase Series Traffic Controller on Hot Sale
4 Phase Series Traffic Controller on Hot Sale
The 4 phase traffic controller that outputs four sets of phases. It has multi-time and multiprogram control mode, APP setting, easy to use, simple structure, convenient installation, simple wiring, and easy to realize the entire intersection. Noble OPTO has manufactured a more advanced traffic light controller. This article mainly talks about the second-generation intelligent traffic light controller. Noble second-generation main power intelligent traffic light controller is suitable for many kinds of the intersection, such as four ways, three ways, and two ways intersection. The controller supports remote control and Internet communication.
Features of 4 phase series traffic controller
1. Small size and lightweight: 4 Phase Traffic Controller Small size, only 154*110.5*59MM and 500G in weight, easy to carry, reduce transportation costs, and easy to install. It's smaller than you think.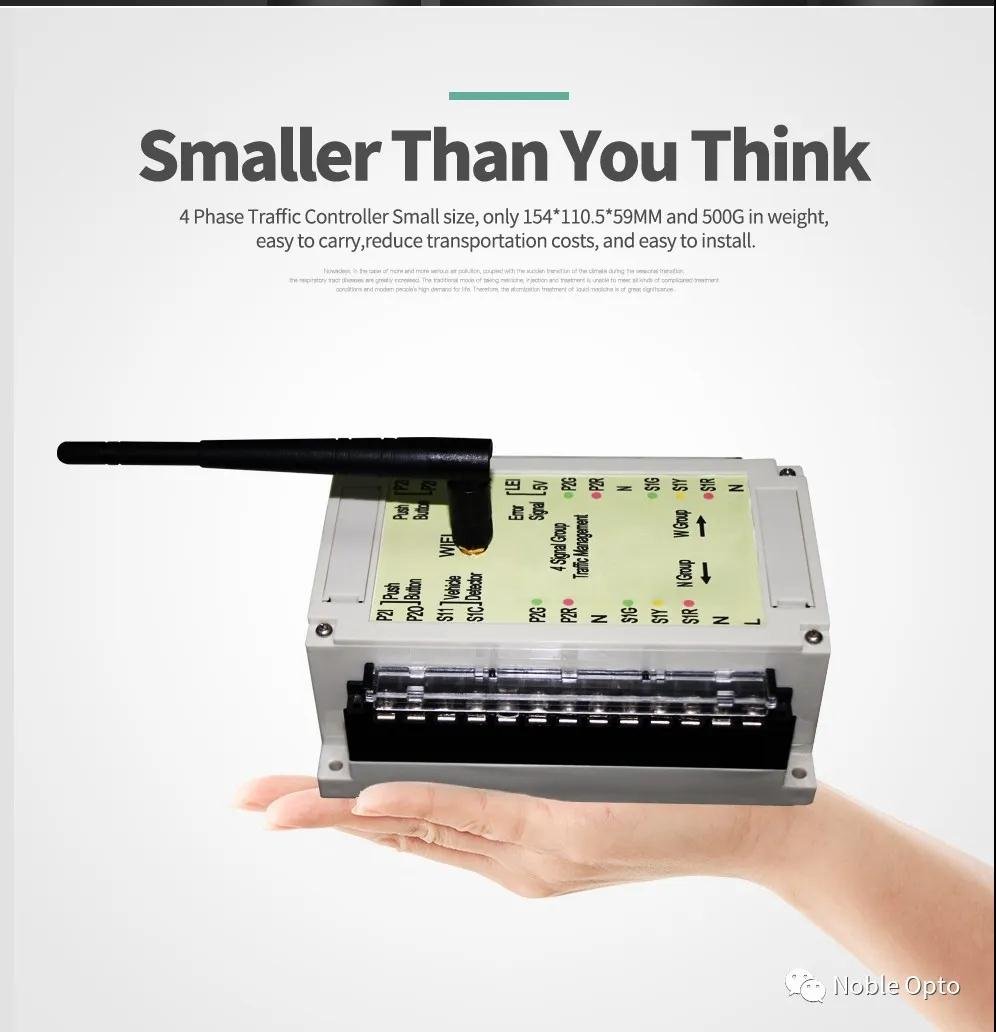 2. Stable performance: With an embedded control system, the function is stable and reliable.
3. Data anti-interference: Wireless data adopts FEC forward error correction algorithm, encryption algorithm, anti-interference ability, and information security are greatly improved.
4. Data storage: Working parameters such as time period and schedule can be saved for 10 years.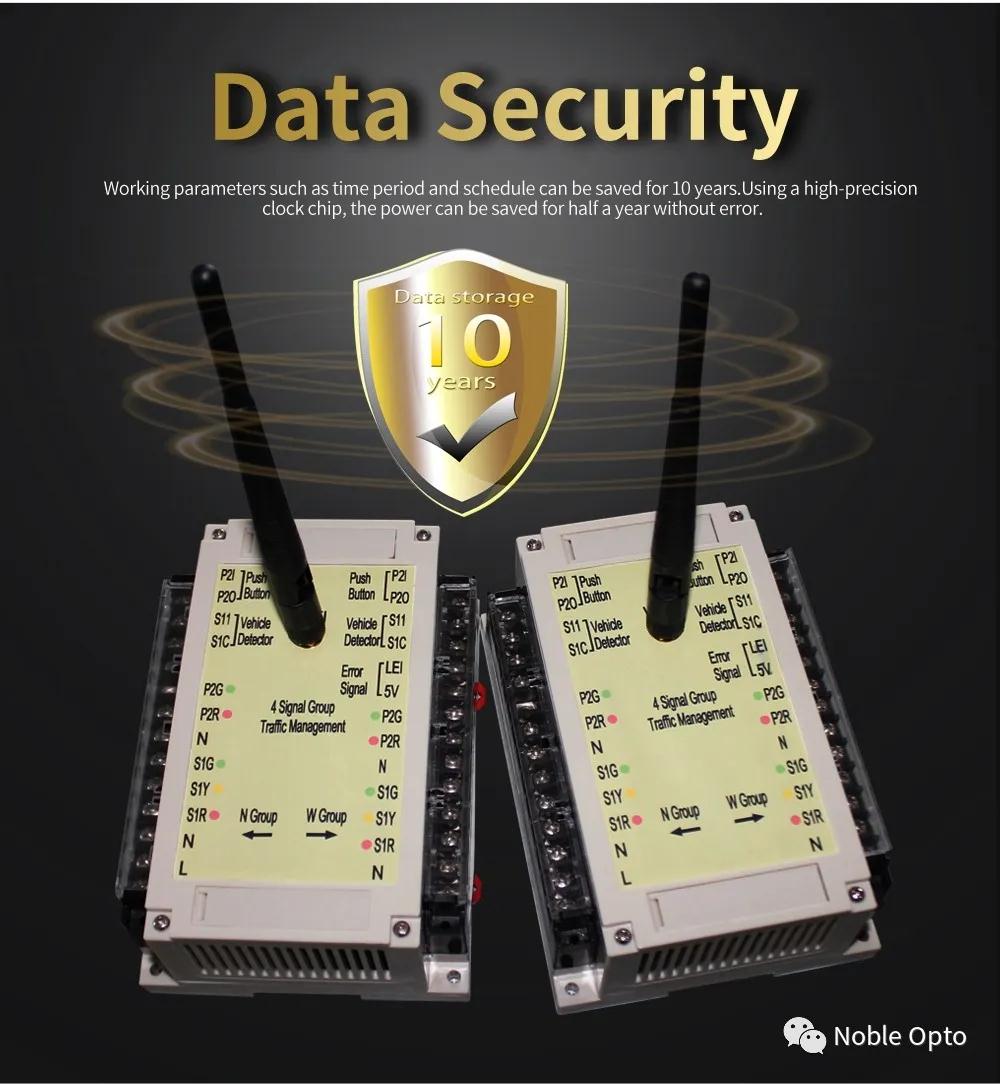 5. Time saving: TM-4 traffic controller Using a high-precision clock chip, the power can be saved for half a year without error.
6. Multi-time and multi-plan: 30 time period can be set, can support 200 programs. There is a fixed shutdown. Menu, boot menu, yellow flash menu, fault menu.
7. Real-time output simulation: 4 phase series traffic controller displays the status of each output port in real-time.
8. Manual function: The traffic controller with the functions of manual stepping, non-conflicting forced green, full red, yellow flashing, and so on.
9. Phase editing: 4 phase series traffic controller Phase output can be programmed according to actual needs.
10. WIFI settings: 4 phase series traffic controller suooprting wifi connection, mobile phone settings do not need to open the cabinet, set the traffic controller.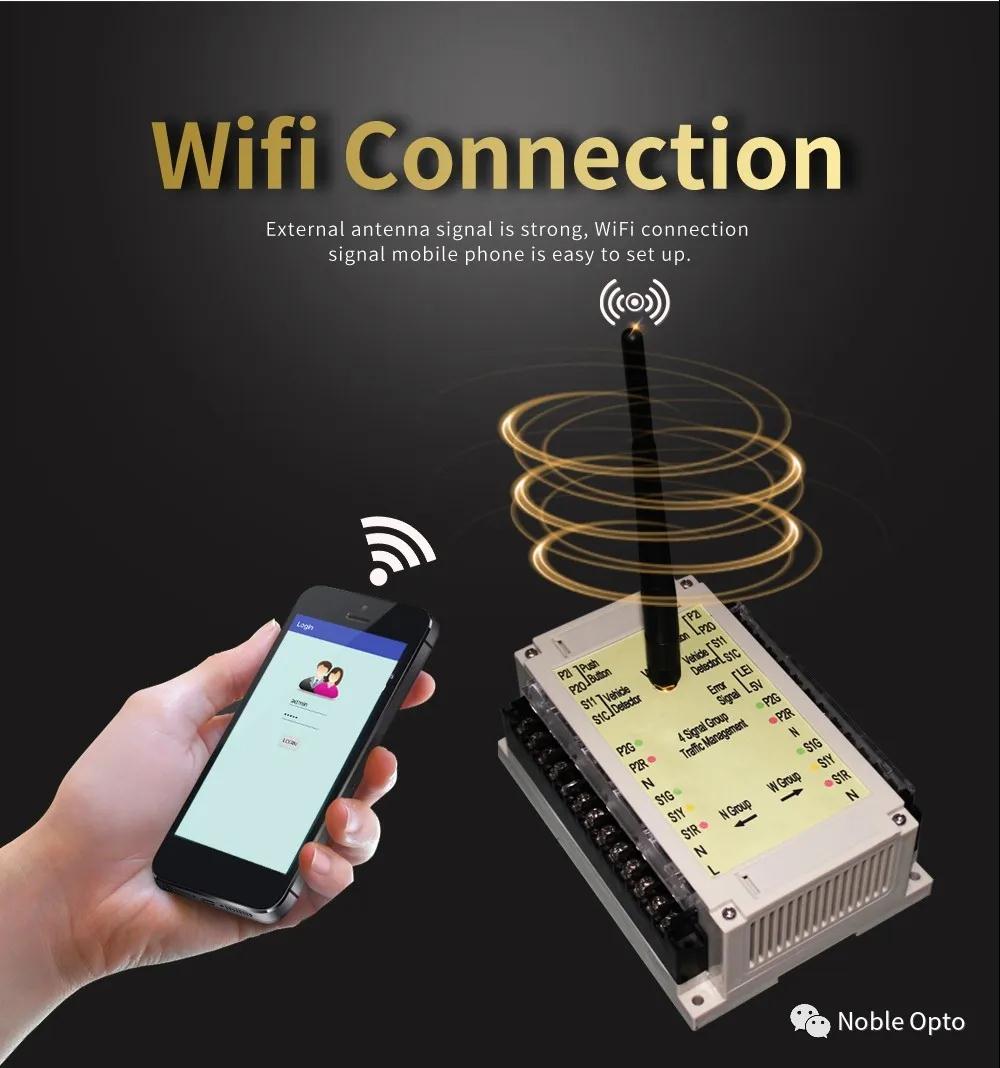 11. Housing:The housing of 4 phase series traffic controller is ABS.
12. Compatible with various devices: Compatible with mobile phones, tablets, computers, and other devices and compatible with the Android system.
Software Features
The friendly human-computer interface makes it easier to configure intersections. With the latest .Net and multi-threaded multi-concurrent programming technology, it can adapt to multi-core hardware platforms and make full use of hardware resources.
Online monitoring can monitor the operation status of each intersection control device and traffic light, report faults in time and record in the database to help analyze and maintain the system; More features can be customized.
Technical parameters of 4 phase series traffic controller:
| | |
| --- | --- |
| Supply voltage: AC120~220V+20% | Frequency: 50~60 HZ |
| Working temperature: -40~+60C | Working humidity: <95% |
| WIFI Distance: <10M | Weight: 500g |
| Product Size: 154*110.5*59MM | Debugging method: By Wi-Fi connect with PC/Phone, APP debug. |
Since the establishment of the company, we recognize the importance of providing good quality products and the best pre-to after-sale service, and we are always trying our best to improve our design and production capacity.
We enjoy a highly trained management team, skilled design, and development team. Strict ISO9001:2000 quality control system and CE, RoHS certificate. Moreover, most of our products like 4 phase series traffic controller are exported to oversea market
Work Time :
08:00-18:00(Beijing time)
Fax :
+86(755)27651483
Telephone :
+8613927455427(Working time)
Email :
trafficloopdetector@gmail.com
Factory Address :
Mingjinhai Industry Park, Tangtou Road,Shiyan Town, Bao'an District