Traffic Camera Detector Max 3 Detection Zones for sale
Direct visual verification of the existence of the area TCD series enables you to pinpoint
and verify the vehicle presence detection area. As these areas appear on the video images, you can easily relocate these areas as the traffic conditions change.
Good Quality video detector traffic Camera Detector for the traffic used
There are some of Traffic Camera Detector advantages​​​​​​
Full-color HD lens for day and night
The highest resolution is up to 200 pixels,output real-time images,adaptive day night
Control Center Real-Time Traffic View
One-click to open the video, support 7*24 hours all-weather non-stop recording, the control center can watch intersection traffic conditions in real-time.
H.264 compression encoding, fast storage
Compared to JPEG, H.264 provides faster storage speed, reduces network load, and reduces stuttering.
Wireless connection, non-intrusive ground installation
Support 5.8G frequency WIFI, use bridge antenna, the signal is more smooth, wireless transmission of signal, no need to break the road, save labor costs.
Key functions:1. Road vehicle detection

2. Video transmission, queue detection



Feature
Traffic Camera Detector, Taking small size and stylish case. It can be used to detect
vehicles that are waiting at or near the intersection. In addition, the Video Detection Camera has a vehicle counting function.
Traffic Camera Detector can be installed easily on existing or new infrastructure.
Video images from the detector enable accurate positioning of multiple existing detection areas.
Transmitting relevant information to traffic signal when Video Detection Camera performing vehicle presence detection.
About Traffic Camera Detector instruction
This user manual indicates that the installation and setting of the Video Detection This system uses the Output Board as the Video Detection Camera, a bridge between computers and traffic signals.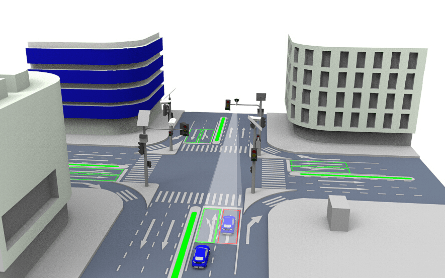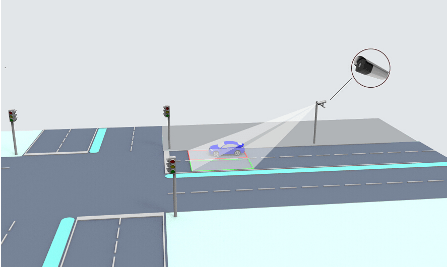 Benefits
1. Integration of small size(with camera and controller).
2. Wide dynamic, high sensitivity.
3. Non-intrusive ground installation.
4. Adapted to day and night.
5. Real-time verification and monitoring.
6. Real-time traffic view.
7. wireless camera detector
About the factory
Shenzhen Noble Opto Co., Ltd mainly engaged in developing, producing, and selling Led traffic light, Led tube light, arrow board led street light, parking system, etc.
We enjoy a highly trained management team, skilled design, and development team. Strict ISO9001:2000 quality control system and CE, RoHS certificate. most of our products are exported to oversea market and other places.
Noble Opto traffic detection camera is an integrated video traffic information collection device suitable for outdoor environments. It collects traffic data, detects traffic vehicles, and optimizes traffic signal control systems in highways, tunnels, urban intersections, and sections. The traffic flow detection camera adopts an advanced product architecture integrating an industrial camera module and a video detection module and integrates image acquisition and video detection technology. The traffic flow collection camera can be installed on the poles such as signal lights or street lights at the intersection, road section, etc., and realizes the collection and monitoring of many 4 lane traffic information. At the same time, it provides high-definition surveillance video all the way. The intelligent signal light can be controlled according to the traffic camera detector traffic flow, which intersection traffic flow is large, the intelligent signal light control system will appropriately extend the green light release time, and perform a signal light timing adjustment to effectively clear the traffic congestion for Traffic Camera Detector.
Work Time :
08:00-18:00(Beijing time)
Fax :
+86(755)27651483
Telephone :
+8613927455427(Working time)
Email :
trafficloopdetector@gmail.com
Factory Address :
Mingjinhai Industry Park, Tangtou Road,Shiyan Town, Bao'an District