Smart Integration Solar Traffic Light Introduction
Smart Integration Solar Traffic Light Introduction

Smart integration of solar traffic light was developed by our engineer. Compared with the normal solar traffic light. the traffic controller, solar charge, and battery are all integrated into the traffic light shell. 5 in 1 traffic light. 2 years warranty for high power traffic lights. Everything you want of integrated solar traffic light is needed for the shell such as built-in controller, solar panels, lithium battery, Osram lamp beads, manual switch, optical lens, supporting WIFI connection, APP settings, aviation connector, plug and play. Of course, integrated solar traffic light reaches a waterproof rating of IP65.
Comparison of smart integration solar traffic light and traditional traffic lights
Using integrated solar traffic light in intersection or junction, we can say goodbye to traditional traffic light. We can know that the internal structure including 1pcs controller system, 1 pcs solar charge and 5 pcs lithium battery. While the traditional traffic light still needs the cabinet for battery and controller, u need to know that the cabinet is big and heavy. Like the pics showed below. And when u choosing traditional traffic lights, you may meet some problems such as high equipment cost, because you need the cabinet to carry the battery and controller; high transportation cost, as the cost and size of the cabinet or other fittings, may cost much money. The internal composition of traditional cabinet, there are lead-acid battery, solar charge and discharge, and one 2nd generation controller system, and it is installed on the pole; troublesome installation, there are so many fittings, you may not know how to install; you need pull a lot of cables, for traffic lights or solar panel; use large control cabinet; and the junction is cluttered and unsightly.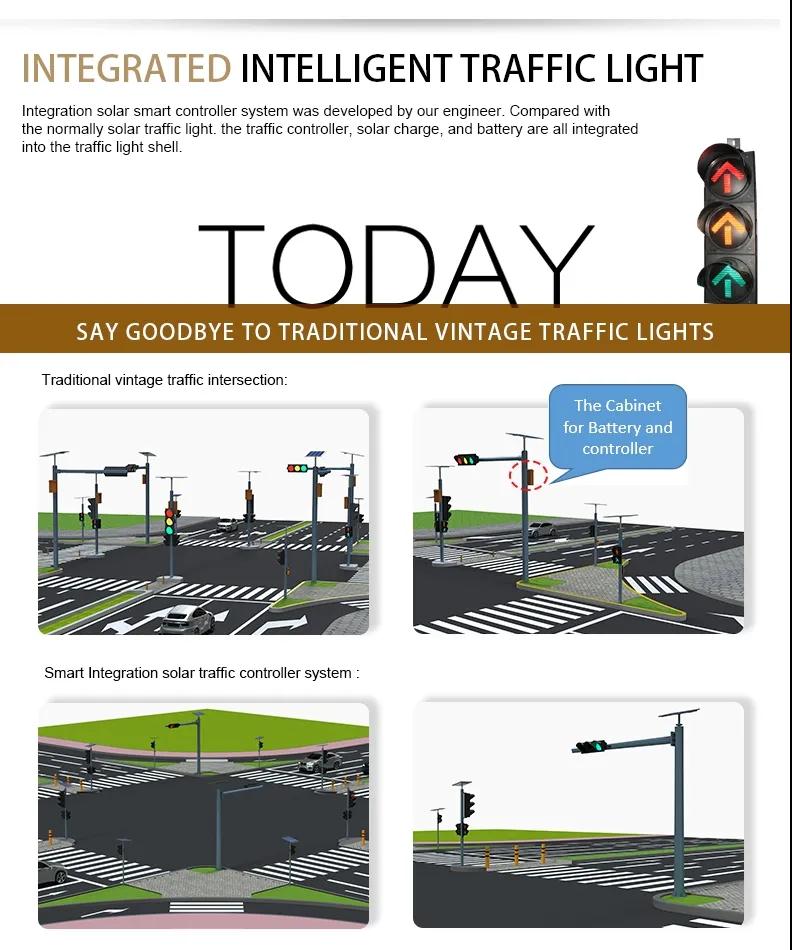 Advantages of integration solar smart controller system
Integration solar smart traffic light is smaller than you think. With lighter weight and small volume with higher integration. Saving the cost of transportation, install and raw material. The package size is only 118*42*29cm and the weight is 18kg.

Integrated solar traffic light has super heat dissipation. Taking the latest model 18650 lithium battery group. With high storage energy density, long service life, low self-discharge rate, lightweight, high and low-temperature adaptability, and environmental protection.

With high quality LED chip. The whole traffic light adopts imported Osram high power LED lamp beads as a light source, and cooperates with the self-developed optical lens for mould opening. Compared with ordinary low power traffic lights, the smart integration of solar traffic light has higher brightness, more uniform light emission, more stable performance and longer lifespan.

Using APP setting intersection plan. The control system adopts latest Net and multi-thread, multi-concurrent programming technology, combined with APP debugging software, modify the parameters easier.

Multi-purpose traffic light. Small body, big energy. Integrated control system, battery, solar charge and discharge device, lithium battery, traffic light, solar panel.

Smart integration solar traffic light can be installed horizontally and vertically, the crossbar and the vertical bar can be installed, which is very convenient and cost-effective.
Show Details and Application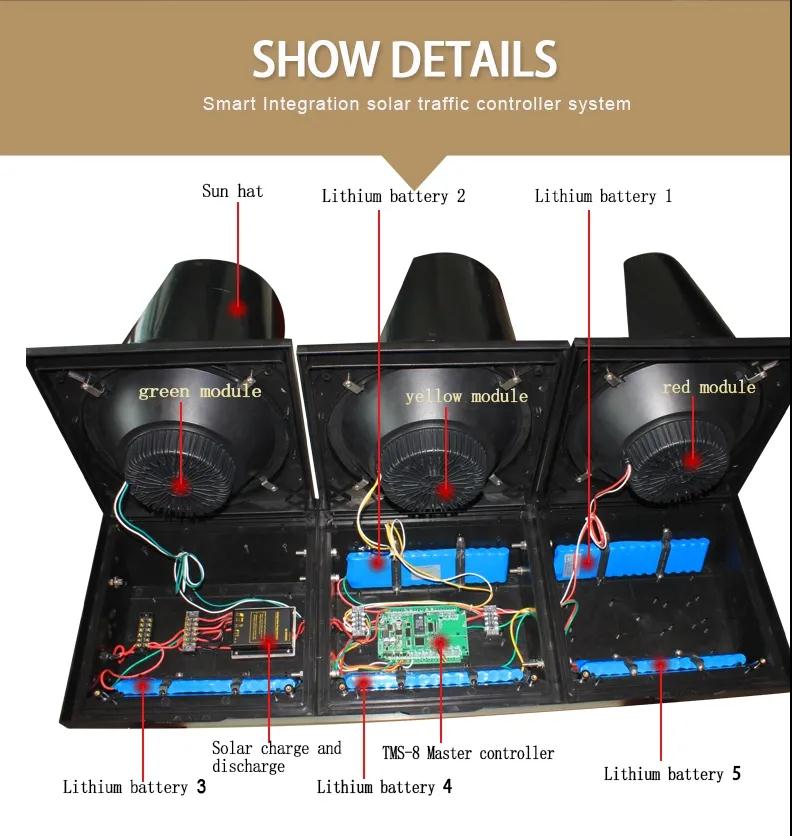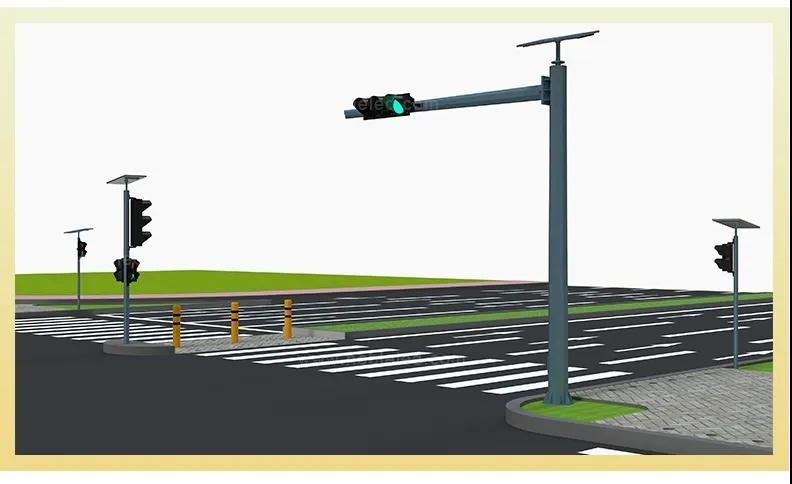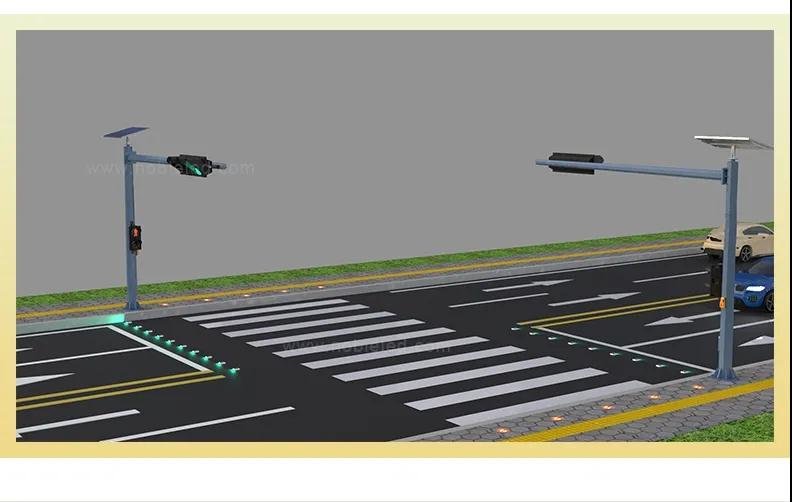 Work Time :
08:00-18:00(Beijing time)
Fax :
+86(755)27651483
Telephone :
+8613927455427(Working time)
Email :
trafficloopdetector@gmail.com
Factory Address :
Mingjinhai Industry Park, Tangtou Road,Shiyan Town, Bao'an District