wireless pedestrian push button with wireless receiver
wireless pedestrian push button with the wireless receiver
wireless pedestrian push button work with the wireless receiver. NobTra none-touch push button with a different model. We can do wired and wireless models. In order to avoid some traffic jams. There need to install a wireless pedestrian push button. If the pedestrian traffic light was the red light. The pedestrians can press the pedestrian push button. After a cycle mode. The pedestrian light will change to green. The blind clock push button installed on the light pole. It can offer some help to blind people. If the voice is slow. Then It indicated that there was a red light. You need to wait at the intersections. If the voice with fast speed. It showed that you can cross the road. Why need a wireless receiver? Because our pedestrian sends out the signal, the wireless receiver will accept the signal.
None-touch pedestrian push button with ABS+PC material and IP68 waterproof level. Thus. you can install it at the light pole. NobTra Pedestrian Touch Button is intended to use for providing a more safe passing solution for pedestrians especially visually impaired people that passing the intersection. They are designed with a capacitive sensor, which is produced as an alternative to mechanical pedestrian buttons. When your hand is close enough to the sensor, NobTra Pedestrian Touch Button will detect this and transmit this information to the intersection controller device. In addition to this; pedestrians are warned by the screen on the button in order to pass or wait. The touch button works sensitively and is not affected by foreign objects.NobTra Pedestrian Touch Button can be used in all pedestrian crossings especially in front of schools, hospitals, bicycle crossings, and so on.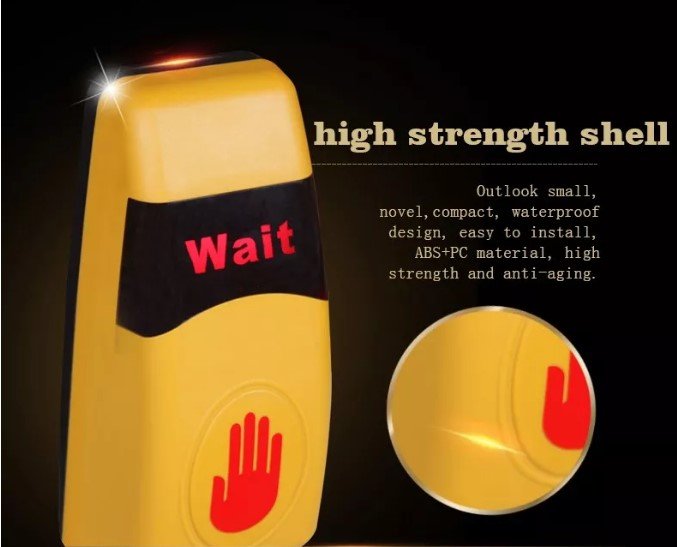 Wireless pedestrian push-button solution:
| | | |
| --- | --- | --- |
| Type | Description | Quantity |
| NBVB313HP-V | 300mm high flux traffic light, red and amber and green color, a tinted lens, 3pcs LED, 1led 1watt, with the C-shaped mounting brackets, working voltage: 12VDC | 4pcs |
| NBPS312HP-V | 300mm high flux Pedestrian traffic light module, red and green color, a tinted lens, 3pcs LED, 1led 1watt, 12VDC | 8pcs |
| PTB-20-RF-V9 | wireless pedestrian push button, display symbol: Wait, and print symbol: Red hand, one intersection max 16 button, 2pcs wire connection Button output with wireless working voltage:12-35VAC | 8pcs |
| TBR-8 | RF Pedestrian touch button receiver,16channel can be setting, 8 signal output can be setting, working voltage:12-30VDC | 1pcs |
| NBTSC-100F | Solar power intelligent traffic signal controller.GPS function,Ethernet/ WIFI,vehicle analysis,Pedestrian button operation,wifi setting,PC software control,setting via mobile phone app or PC software,work voltage:11-30VDC | 1pcs |
| NBC--2 | Wireless solar Traffic signal controller box | 4PCS |
| NBSB-120AH | 120AH 12VDC Solar battery | 4PCS |
| NBSP-150W | 150W 12VDC Solar panel (include bracket and screw) | 4PCS |
| NBDLX6-1.5 | 1m 6conre cables, PVC, the diameter of each core is 1.5mm2 | 2200meters |
| NBC-01 | Solar charge | 4PCS |
If you are interested in our wireless pedestrian push button. Please leave a message to us.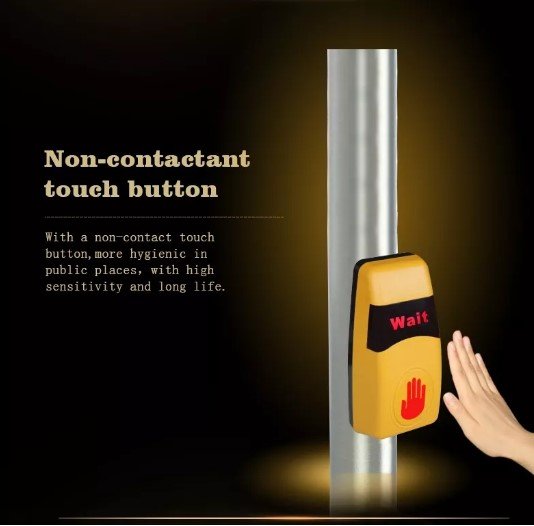 Work Time :
08:00-18:00(Beijing time)
Fax :
+86(755)27651483
Telephone :
+8613927455427(Working time)
Email :
trafficloopdetector@gmail.com
Factory Address :
Mingjinhai Industry Park, Tangtou Road,Shiyan Town, Bao'an District