Outdoor Waterproof LED Traffic Strip Light on Deal
Outdoor Waterproof LED Traffic Strip Light on Deal

Many car owners have this experience. There is only one lane on the road or there are trees blocking roads on both sides of the road. When the traffic lights are waiting, the driver's line of sight will be blocked by the tree or the large truck or bus in front, and the traffic lights at the intersection are not visible. Thus, the behavior of the signal light is misunderstood.
In order to solve this problem, Noble Opto designed the LED traffic pole light. LED traffic pole light are installed separately on the cross arm and the vertical pole of the traffic pole signal light. When the signal is red light, LED pole light is synchronously displayed as a red light; when the signal light changes to a yellow light, the traffic signal following tube synchronously displays yellow; when the signal light changes to a green light, LED pole light is synchronously displayed in green.
There are some of traffic pole light advantages, respectively anti-death lamp design, led chip, low profile, color options, IP68 waterproof rating, soft rubber and three meters tape peel and stick. The following part, I will introduce some features of waterproof pole light.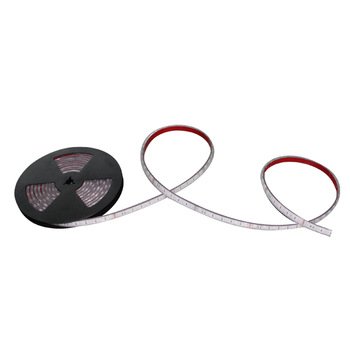 Features of outdoor waterproof LED Traffic Strip Light
Taiwan Jingyuan 5050 high brightness chip.

5050 high brightness chip with large light-emitting area, which can effectively convert light energy. Low frequency flash, low light decay, long lifespan, make the light pole signal light brighter.

Puer copper guide plate, strong conductive performance, high temperature resistance.

Using pure copper guide plate, strong conductive performance, flexibility high temperature resistance.

Insulated waterproof design IP68 waterproof rating.

The traffic pole signal light is integrally potted with PC endurance board and epoxy resin glue. Waterproof and dust proof performance and signal level of the same level waterproof level up to IP68.

Anti-death lamp technology.

One lamp bead is broken, no light is emitted, and it does not affect the normal illumination of other lamp beads.

Traffic pole signal light follows the traffic signal light.

The Outdoor Waterproof LED Traffic Strip Light can automatically detect traffic lights to achieve full follow-up signal lights(to achieve this function requires a control box in each direction.) Light pole signal light and traffic light step switch lighting color for drivers and passers-by a very good warning.
The main difference between this kind of LED traffic pole light and ordinary signal light is that there are two eye-catching traffic signal pole light on the light pole, which can change with the signal light. This kind of signal light is very conspicuous day and night, and the overall appearance is beautiful. It can be seen from 300 meters away, which is very eye-catching, thus effectively avoiding the occurrence of mis-spoken signal behavior when the signal light is blocked.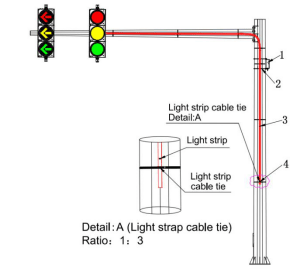 Noble Opto designed the outdoor waterproof LED traffic strip light will be able to successfully sovle the problems mentioned previously. It can maximize the penetrating power and display range of traffic lights. Even in vehicles that are bolcked by large trucks in the traffic, the car owners can still observe the traffic light very well and effectively avoid the "mistaken red light". This kind of lighting is so bright.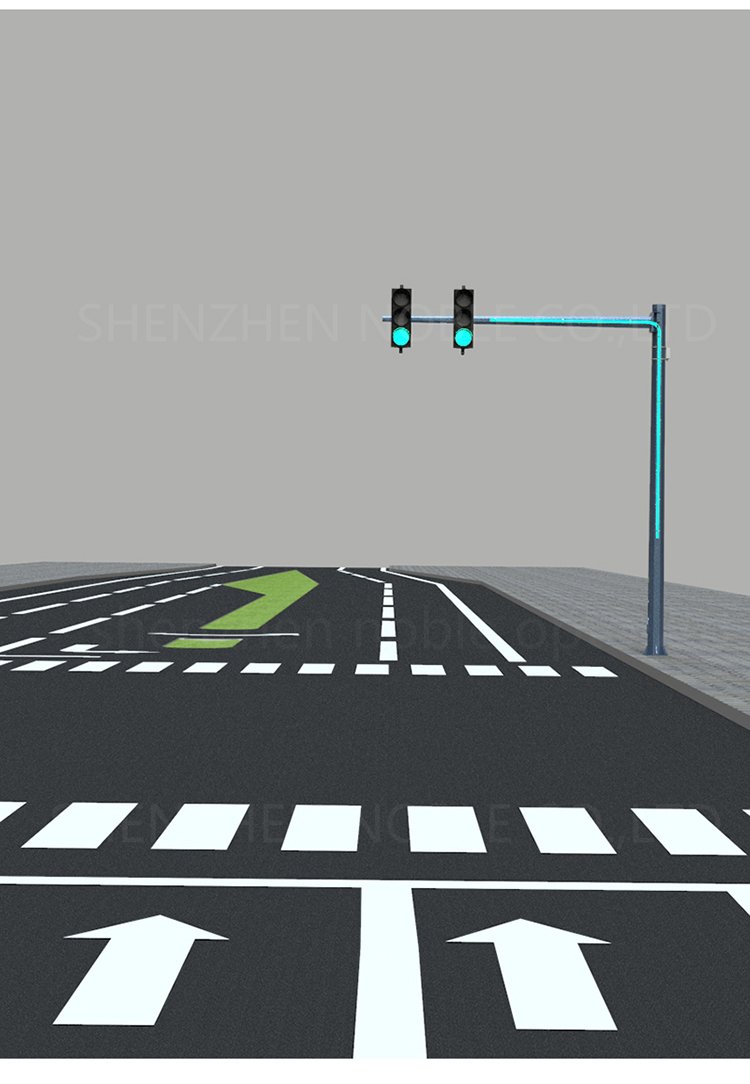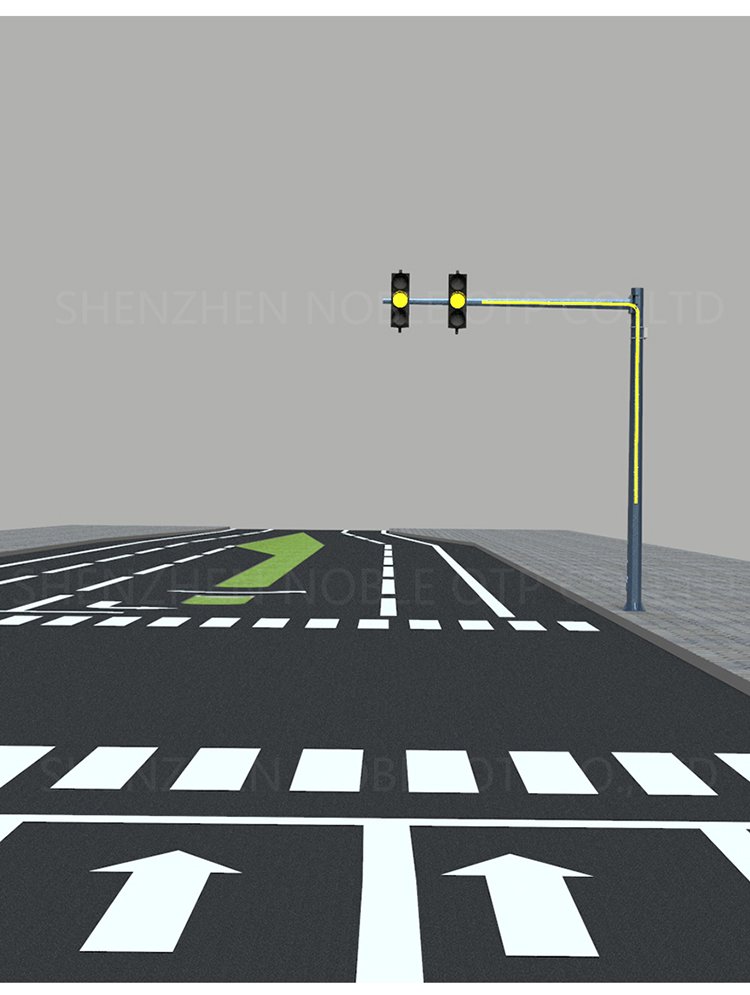 Work Time :
08:00-18:00(Beijing time)
Fax :
+86(755)27651483
Telephone :
+8613927455427(Working time)
Email :
trafficloopdetector@gmail.com
Factory Address :
Mingjinhai Industry Park, Tangtou Road,Shiyan Town, Bao'an District